SOFLO INTERNATIONAL REALTY
South Florida Real Estate Advisors
"SOFLO International Realty was founded in 2019 by real estate broker Waleska A. Anez, who was proudly raised in the sunshine state. Our mission is to attract global clients to paradise-living. Warm weather and flowing opportunities make south Florida a top choice for real estate investments. We provide boutique-style consulting while building lasting relationships with our clients. You can count on us to be your south Florida real estate advisors for a lifetime".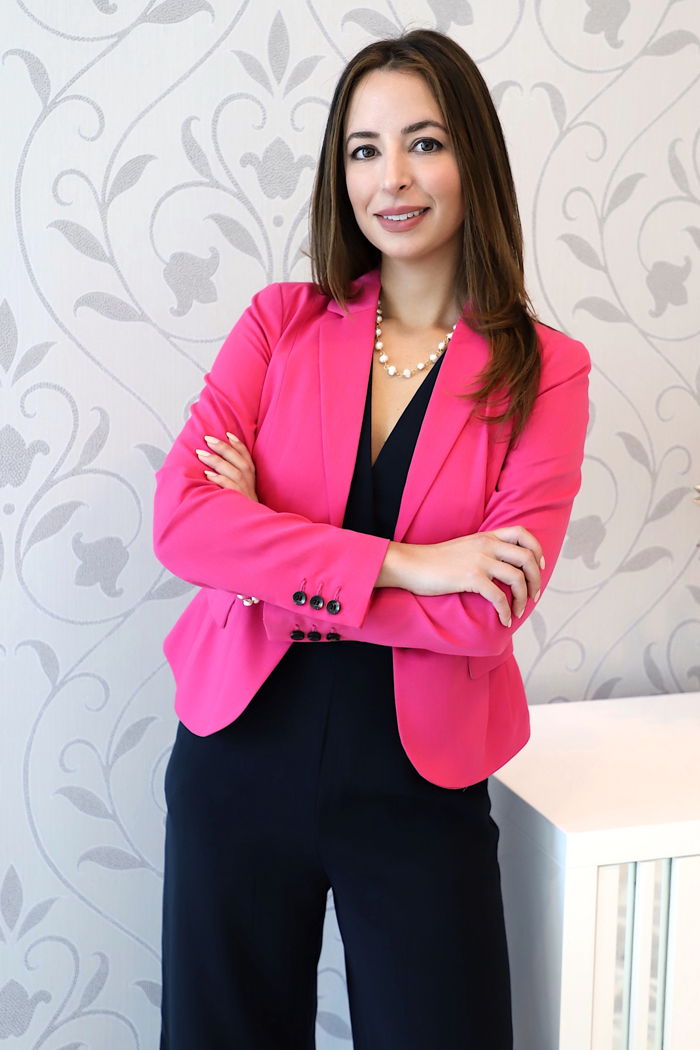 "Your South FL Real Estate Advisors"
Client Reviews
"Waleska is professional, genuinely cares for her clients and has great communication skills. Whenever my fiancé and I had a question or concern, she was available. She has years of experience in the field and you can tell. She loves what she does. I would recommend Waleska to anyone!"
"I've been working with Waleska and her firm for over 5 years. I am always impressed how she handles all aspects of real estate investment, from contract to closing. She is professional and a person one can trust. Before purchasing I was window shopping with different Agents. Waleska won my heart by being very honest and showing me not only the bright side of the respective property, but also weak points, making sure that if I choose, I chose having all the respective knowledge. As a foreigner, Waleska had to make a great effort to educate me on regulations in Florida regarding real estate ownership. She did it in a way I could understand. Her negotiation skills are excellent. I am really impressed how she thinks ahead and is able to protect your interest in an assertive and professional manner. It's been a pleasure working with Waleska, and I have future business that I would like her to help me with."
"I've worked with Waleska to successfully buy an apartment in the Hollywood area. Her help was key during the entire process, from looking different alternatives, visiting the properties, sending the offers and everything else involved to succeed in closing the sale. I'd recommend her to any friend and repeat the experience of working with her."
"Waleska helped me purchase property several times. She is very professional, fast-pace, trustworthy and always available. She had been referred to me by friends who had already worked with her. She is very knowledgeable and has my full support. I highly recommend her if for any real estate purchase or sale."
"I have worked with Waleska in the past through clients we share in common. She is extremely dedicated, knowledgeable and has a go-getter approach in her business. I have seen her clients' positive responses first hand and can attest to her work results. I highly recommend Waleska to anyone looking for real estate acquisition, sales or management in South FL, whether you're in the residential or commercial space."
"My husband and I LOVED working with SOFLO International Realty. Waleska and her team were available when we needed something, they were supportive and responsive when we had a question or concern. They were committed to providing us a smooth and successful transaction and we have been living in our beautiful home for almost 5 months now! We would recommend this team to anyone."
"I leased a vacation condo through Waleska, she is very dedicated and committed to provide the best service possible. Very smooth transaction, would repeat business with her. Highly recommended!!"
"Knowledgeable and reliable RE specialist. All is done on time with no delay, and no procrastination. Good negotiator."
"From the moment we meet our agent, Waleska Anez, we felt good knowing she knew what she was talking about, from the way she handled the transaction to the negotiations, it reflects she is a 5-star broker."
"Nuestra agente immobiliaria, Waleska, es un agente de bienes raices muy competente, con amplia experiencia, siempre estuvo pendiente que el contrato de oferta se cumpliera, peleo nuestro precio, y nos tomo de la mano en todo el proceso, definitivamente la seguiremos contratando para cualquier nuevo proceso de compra, venta o renta de nuestras propiedades."